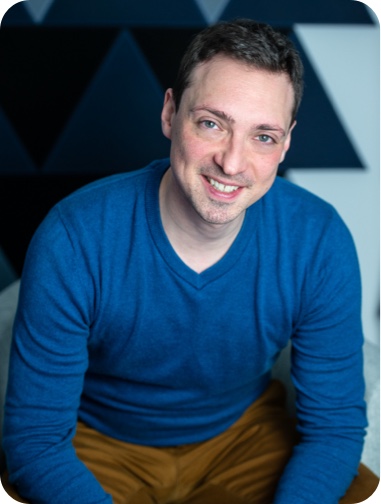 Lorenz Rognoni, PhD
Director, Image Data Science
For which indications is my drug candidate most efficacious?
Relevant for
Biopharma, CROs
Overview. After discovering an interesting drug candidate, finding the most promising indications to focus on for the next stage of drug development is often the next step.  Once a predictive biomarker signature has been identified, this panel of markers can be applied across many indications. 
After deciding on a signature that is predictive, it is important to learn which indications are most interesting to focus on for the next stage of drug development. 
Survey across multiple indications with an established panel to find those with the most potential for treatment
Samples available: To get a comprehensive look across indications, 10 tissue microarray sections from different indications were used for the study. Each TMA section contained 50 cores. 
Staining and imaging: All TMAs were stained with the same 4-plex panel. Based on earlier exploratory work, this set of biomarkers was determined to be the most predictive. 
Image analysis: To detect the phenotypes and immune cells within the tumor microenvironment, standard image analysis was applied to all TMAs. The results include:
Tissue core detection

 

Coarse artefact exclusion (folds, blur, bubbles, red blood cells)

Cell detection via nucleus identification (DAPI)

Phenotyping based on marker positivity

 

Densities and percentages of all single positive cells

Densities and percentages of phenotypes based on the defined panel
Data Analysis: To understand the indications with the most promise, data analysis was performed on all cores to find the highest frequency of the predefined phenotypes and to look at where the immune landscape showed the biggest differences between tumor and non-tumor regions. For each of the 10 indications represented, an analysis across the TMA cores was also conducted to look into the amount to tumor heterogeneity that was present, another important factor to determine the most promising indications. 
---
Using a structured and quantifiable approach, those indications with the most promising profiles were identified from analysis of multiple indications and samples.
The researchers received a comprehensive report on the study plan and outcomes including the key differences between indications based on the biomarker profile of the 4-plex panel used in the study. This data provides key information that can inform the direction to focus the development of the potential drug candidate.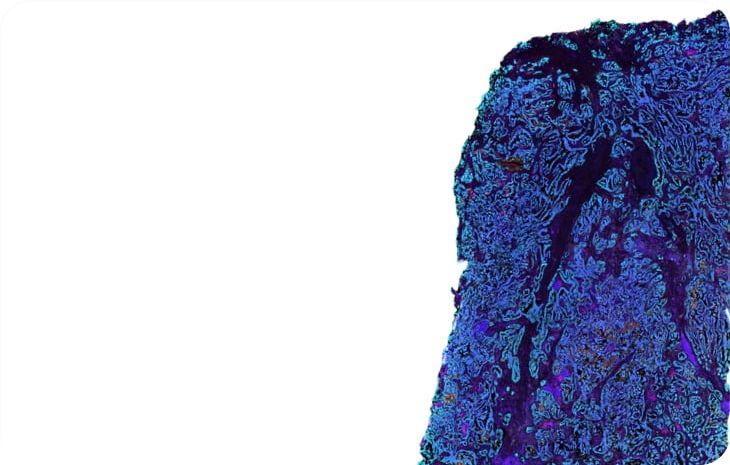 Start finding your answers. Talk to us to define your next project.